Japanese Translation
Verse 6 Charleston
Keywords
Line 1: romance
Line 2: Men of tales and tunes
Line 3: Cruel and bold
Line 9: Freedom at the birth of a century
Line 10: May 1913
Line 11: Edwin and Edwina
Line 14: two arms extended
Hints
Lines 2-3:
Men of tales and tunes
Cruel and bold
What kind of men are these? The word romance is there but does not think of it literally. In Japan, we think of romance as being a romantic story or two people that love each other, however, that is not the case. In middle ages Europe…….
Line 9:
The birth of the century
This is referring to a specific century's birth. Which century is it? That will give you a hint.
Line 10:
May 1913
Open up your history textbooks to May 1913, what happened in May 1913?
Lines 14-15:
Between two arms extended below the bar that binds
The arm that it is talking about, what angle do you put it in? It is difficult to give a hint for this one but arm bar bodies to join together or connect then that means the bar needs to be something that can bind.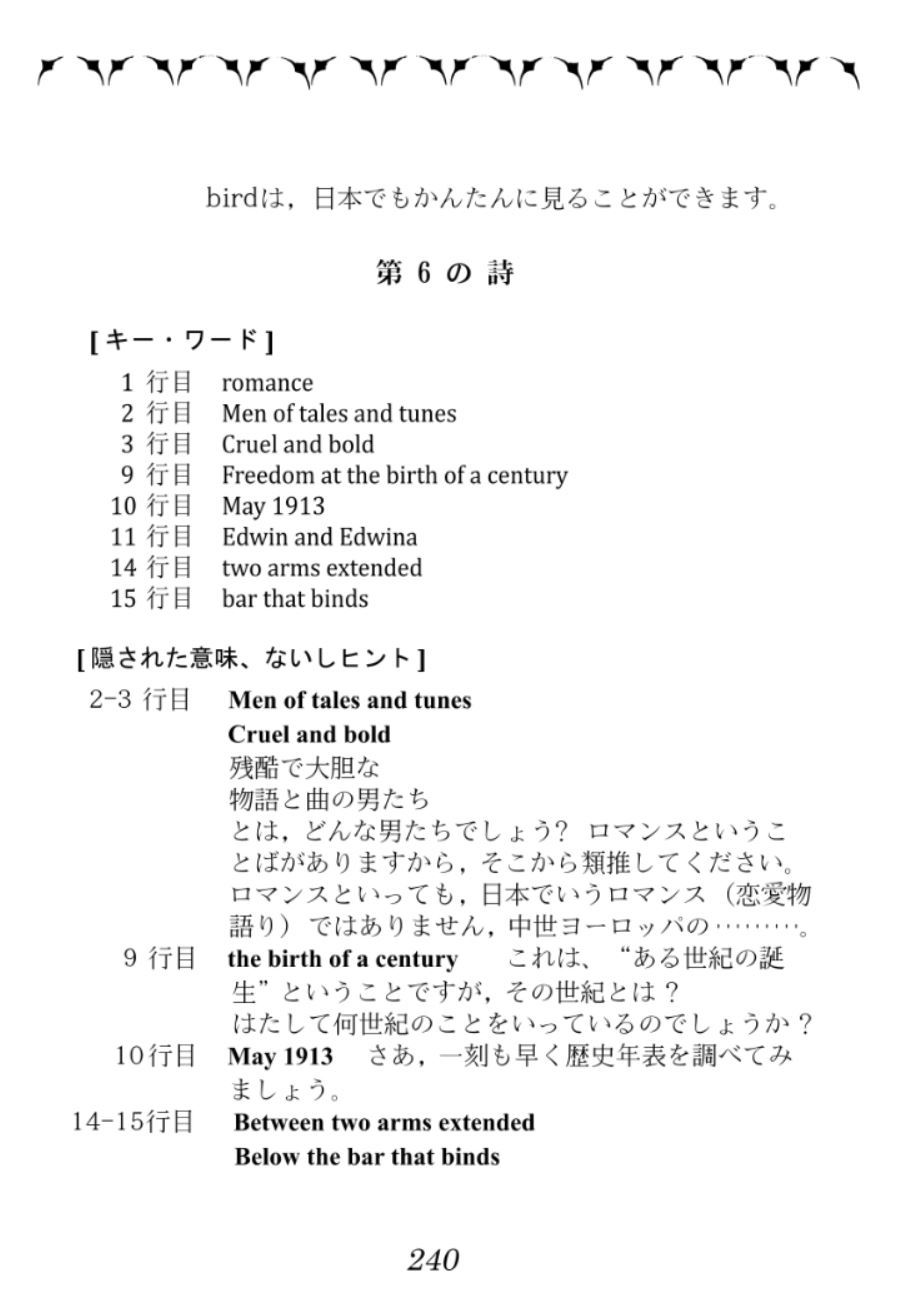 For Educational Purposes Only